TNON-9Feb16
Thank you for attending the TNON presentation by Out Now on February 9, 2016.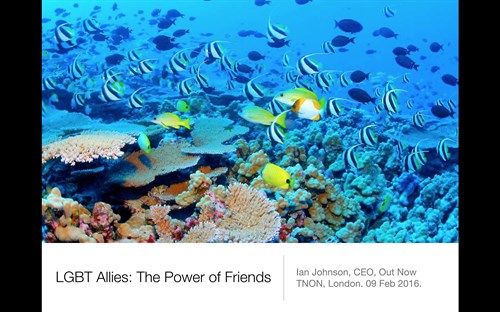 NOTE: This data is Interim Data. Final data will vary.
The new Allies survey continues collecting data until February 29, 2016 and you can help by sharing widely this link: http://Work.LGBT with your colleagues - as well as taking the survey yourself.
To download your copy of the deck Ian Johnson of Out Now presented for TNON in London - 'LGBT Allies: The Power of Friends' - please fill in the form below and make sure you confirm your details in the email you then receive.
By confirming your email we can then send you a copy of the Final Report when it is released at the end of next month.
After you confirm your subscription - click "Continue to our website" to receive your copy of the slide deck from Ian Johnson's presentation.
Thanks for your interest in Out Now's work.