Research
DIVERSITY REPORTS
Free LGBT diversity and inclusion reports
- CLICK THIS DOWNLOAD LINK.
LGBT2030: 'LGBT Diversity: Show Me The Business Case' report available for free download now at the world's first .LGBT domain: www.OutNow.LGBT

Out Now undertakes the world's longest continuing lesbian and gay market research program, which commenced just before our agency was established in 1992.
Over almost twenty years, Out Now has undertaken some of the most groundbreaking LGBT market research studies in the world - both for our own gay market research database, as well as for our clients.
Industry heavyweights like IBM, Toyota, Lufthansa Barclaycard and Barclays have all relied upon Out Now gay market research expertise.
Lesbian and gay media worldwide has also benefited from partnering with us to better understand the social, lifestyle and consumer issues faced by the world's gay and lesbian communities.
First and foremost our research program assesses the gay communities we research as people. Nobody considers themselves to be a target consumer, so neither does Out Now's LGBT market research approach.
Better LGBT
Over the life of the Out Now Global LGBT market research program, the world has changed - and so has data collection. From gathering responses on pen and paper surveys to new data collection methods in 2013, Out Now works hard to keep innovating to bring constantly improving results to market.
Innovations include the application of a new national matrix weighting system, being developed by Out Now programmers, to deliver even more representative data from the LGBT2020 study in 2013 - and beyond. Age and gender variations are allocated into representative matrix cells to allow increasing levels of insights and data analysis.
We are also progressively implementing a university networking program - working with educational institutions to provide a valuable two-way information flow to both strengthen the data gathering and reporting aspects of LGBT2020 as well as distribute key findings through such partnerships.
This specialised LGBT market research resource is relied upon by governments, community organizations, media providers and our corporate clients - all looking to better understand and meet the consumer needs and social concerns of gay and lesbian people.
To learn more about how Out Now can benefit your outreach to the lesbian and gay market, contact us today.
You will find more media coverage of our LGBT market research program in the Press section of this site, but here are a few reports that discuss how our LGBT market research has influenced the world's knowledge of lesbian and gay people.


Research Projects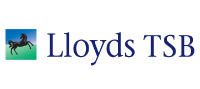 As a UK sponsor of the LGBT2020 research project, Lloyds TSB wanted to learn more about LGBT consumers, and their habits when it came to their banking and financial transactions. After consultation on Lloyds requirements from the project, Out Now crafted several bespoke questions that would deliver the desired outcomes. The project was delivered as part of the overall LGBT2020 research study sponsorship package, which included prominent logo inclusion as well as an extensive PR support campaign to reach LGBT the UK's LGBT community of consumers and workers.



Barclays and Barclaycard hired Out Now to run their mainstream Brand Trackers for both brands across an LGBT audience. Out Now was able to deliver this thanks to our opted in research panel of over 5,000 LGBT people in the UK. The results were used to benchmark Barclays' and Barclaycard's position in the market ahead of planned marketing activities to the LGBT community in the UK.
Out Now is currently implementing a new research and strategy development brief from the bank to leverage their London Pride sponsorship activities and carry momentum forward into the rest of the year and into 2015.


Aviva Insurance commissioned Out Now to undertake a bespoke research project to help better understand LGBT consumer attitudes concerning buying insurance products. Out Now worked in conjunction with Aviva to design an appropriate survey to deliver insights around these issues. The results from this survey were also segmented according to Aviva's requirements via both age, gender, and relationship status.


Nationwide commissioned Out Now to deliver a PR oriented research project with the aim of starting an industry-wide dialogue about LGBT customer experience in the banking sector. The research formed the backbone of a presentation given at a banking seminar hosted by Nationwide - designed to position them as a leader in customer focused insights and solutions for LGBT customers.



Return to list of Out Now gay market services