LGBT Travel Industry Report
Welcome to the download page for the 'Out Now Global LGBT Travel Industry Survey Report'.
This report is supplied free of charge. After you complete your details, confirm your report subscription in the email you will then receive and you will then be able to access this industry leading LGBT travel research report.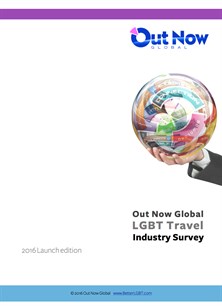 After you confirm your subscription - be sure to click "Continue to our website" to receive your report.
Thanks for your interest in Out Now's work!