LGBT Market - Lloyds Banking Group
Lloyds Banking Group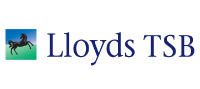 As a UK sponsor of the LGBT2030 research project, Lloyds TSB wanted to learn more about LGBT consumers, and their habits when it came to their banking and financial transactions. After consultation on Lloyds requirements from the project, Out Now crafted several bespoke questions that would deliver the desired outcomes. The project was delivered as part of the overall LGBT2030 research study sponsorship package, which included prominent logo inclusion as well as an extensive PR support campaign to reach LGBT the UK's LGBT community of consumers and workers.
Out Now Dream Home - Lloyds Bank
Out Now was the agency responsible for developing Lloyds 'Dream Home' campaign in 2011, which followed the style of Lloyds mainstream advertising. This advert was initially featured in LGBT press in the UK during London Pride. Subsequently the 'Dream Home' advert was chosen by the Lloyds' board as one of a series of four print adverts to be placed in mainstream press in the UK. This was the first time that a gay couple had featured in a banking advertisement featured in mainstream media in the UK.