Diversity
At Out Now we say that 'LGBT' spells people.
1. Business Case data - we are pleased to welcome you to our website and would like to invite you to obtain your free copy of the 'LGBT Diversity: Show Me The Business Case' report.
To request your free Business Case metrics report, please use the form at the bottom of this page.
2. 2016 USA Elections: LGBT Reactions - discover what LGBT people and their allies think about the victory of Donald Trump and Mike Pence. Click here to download this report.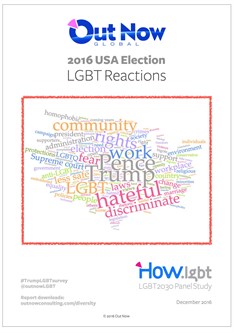 3. LGBT Allies: The Power of Friends - to request our latest LGBT Allies metrics report, click on the link immediately below.
LATEST REPORT: DOWNLOAD NOW
Click on this link or the image below to request your complimentary copy of the Out Now Diversity Leadership report - LGBT Allies: The Power of Friends.
DOWNLOAD LINK: http://Work.LGBT
With a sample of 2,584 respondents, this research measures issues faced by LGBT Allies at work, barriers to people becoming Allies - and shares details of tactics recommended to increase the numbers and the effectiveness of LGBT Allies in the workplace.
We believe that the LGBT2030 data contained in the report below has the potential to make people's lives better - right across the world.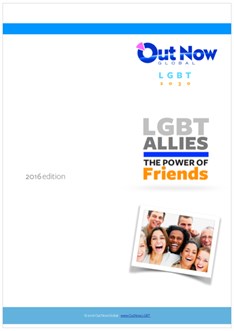 LGBT Diversity: Show Me The Business Case
DOWNLOAD: fill-in the form below.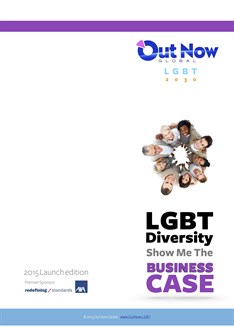 Out Now is pleased to present the world's first report measuring the value of the business case behind LGBT workplace diversity.

About Out Now
Out Now is a specialist LGBT (lesbian, gay, bisexual, trans) diversity consultancy with nearly 25 years of experience of helping companies to better understand the continuing integration of LGBT people in societies all over the world. Out Now has worked for clients in more than a dozen countries globally, and is also one of the most experienced LGBT development organizations in the world.

Out Now specializes in issues regarding LGBT diversity in the workplace, consumer research and business development opportunities for leading-edge companies looking to develop and leverage their own diversity initiatives. Our understanding of the issues that can companies can face comes from our world-leading research initiative - LGBT2030 - which affords us the unparallelled insights to develop strategic initatives for our clients.

Out Now has delivered ground-breaking diversity projects, research studies and communications initiatives aimed at LGBT people for leading organisations such as Nationwide Building Society, AXA, IBM, Lloyds Banking Group, the NHS, Barclays and Barclaycard.

LGBT2030
This ground-breaking research initiative has sampled LGBT people in twelve languages and living in 24 countries across five continents, and is providing the clearest ever picture into the lives of LGBT people globally that has ever existed.

Our most recent research report to be released from the LGBT2030 study is the 'LGBT Diversity: Show Me The Business Case' report, which quantifies the business case for companies to better implement workplace initiatives for LGBT workers globally for the very first time.

At Out Now we always strive to take an innovative approach to our research projects, which helps us to build a better understanding of LGBT communities, because at Out Now we firmly believe that LGBT spells people.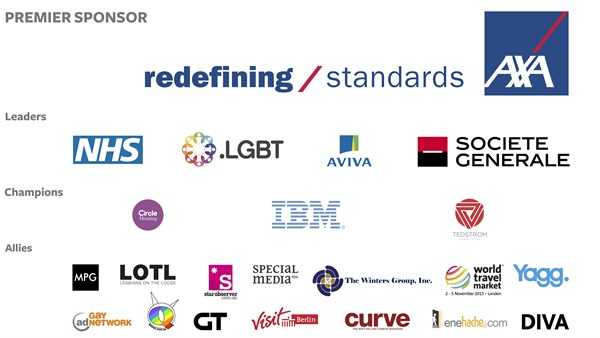 Request your free copy of the 'LGBT Diversity: Show Me The Business Case' report here. Simply fill in the request form, then accept the email subscription confirmation you receive - and when you do that, you will receive a link to your copy of the report. Questions? Comments? Get in touch with us.