Contact
Would you like to be added to Out Now's mailing list? Please click here and complete this short form that gives us permission to hold your contact information and to contact you in the future. To fill-in this form should take only 2 minutes, or less.
Please get in touch with us by sending an email with your inquiry to:
If you have not contacted us before, you will be asked to confirm your email address by clicking on a link you will receive from our spam protection service provider SpamArrest.
An example of that appears below. Just click the link in that email and your original email will then be sent to us.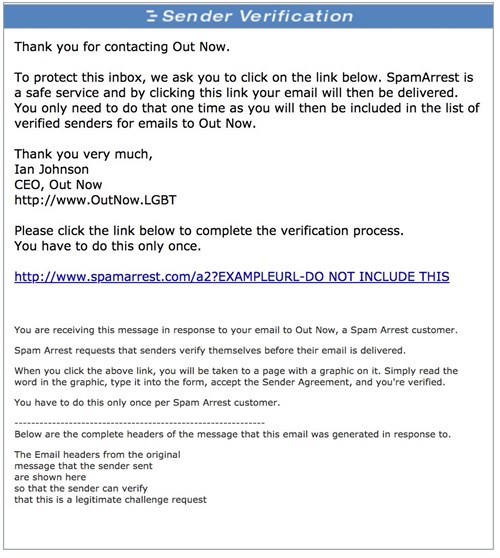 Thank you very much for getting in touch with us and we look forward to replying to your inquiry.
Best wishes,
The Team at Out Now.